Maximize your milk productivity with specially-formulated Hi-Pro Feeds. We partner with some of the largest and most respected dairy operations in North America to create nutritional solutions that perform. 
Our research team is passionate about nutrition and puts years of expertise into every bag.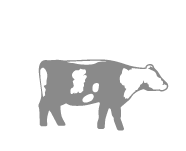 Whether raising a calf, developing a heifer, or trying to maximize milk productivity, producers rely on Hi-Pro to enhance the performance of their animals.
can't find what you're looking for?
Contact us and one of our experts will point you in the right direction.
At Hi-Pro, your success is our bottom line. That's why we're committed to fortifying our nutritional solutions with tips, tricks, and tidbits of knowledge to help you thrive.