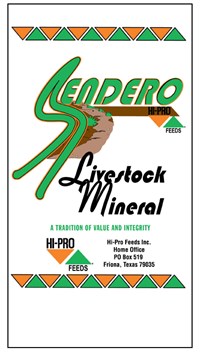 The Sendero Goat Mineral is a new product specifically made to enhance productivity in goats
by meeting their macro-and trace-mineral requirements with the most current field research on
the effect of minerals on health and productivity. The mineral levels in the Sendero Goat
Mineral are balanced for a goat so that you don't have to use a "cattle" mineral to provide this
essential part of a goat's diet.
Ready to make Hi-Pro work for you? We're glad to hear it.