Saturday, March 19, devastating wildfires made their way across 170 square miles statewide. The fires destroyed 147 structures and killed one Sherriff's deputy.
As always, when disaster strikes, Hi-Pro takes action on behalf of our customers and their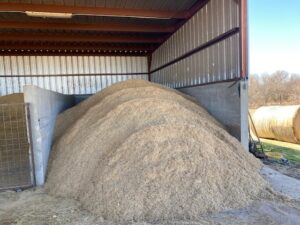 livestock. In a concerted effort with Cagle Trucking, Hi-Pro Feeds delivered our Forage Stretcher ration to give the victims' livestock the best nutrition possible while the area waits for forage regrowth.
The feed will be bulk bagged by the citizens of Eastland County and delivered to those most in need.
Additionally, H&R Feed of Ranger Texas will be holding an Eastland County Fire Benefit. If you're in the area, stop by for good food and supportive community.