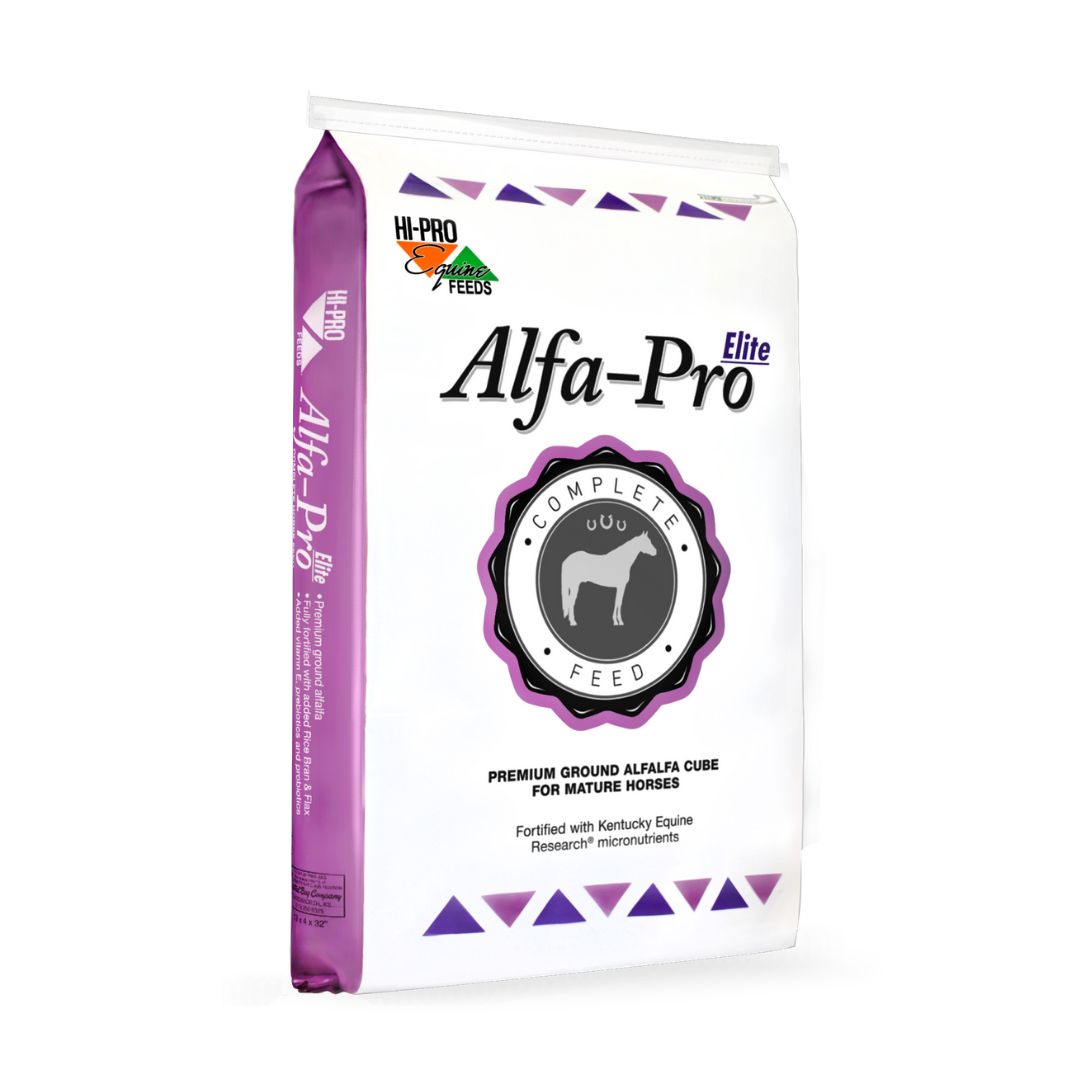 YOUR HORSE. YOUR PASSION. YOUR LIFESTYLE.
Introducing Alfa-Pro Elite® — a top-notch fortified ground alfalfa cube. This grain-free product can be fed to all classes of mature horses including those who may be metabolically challenged. Our nutritionists have packed premium chopped alfalfa cubes with 15% crude protein, 4% fat, probiotics, Vitamin E and Chromium into each bag of Alfa-Pro Elite® so that your horse can reach it's full potential.
Now Available at Feed Stores Near You
Proper nutrition and care are essential ingredients to a healthy and high-performing horse. Backed by experienced equine nutritionists, we offer a diverse range of equine feed products that are suited to optimize the performance of your horse, based on your range of activity.
The Hi-Pro Horse Feeds line is now fortified with micronutrients from Kentucky Equine Research®, providing your horses with the maximum level of nutrition.